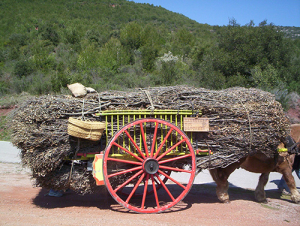 The identification of intangible cultural heritage by means of inventories is the first essential step for the safeguarding. Members of IPACIM coordinated and carried out the field work for the inventory of ICH at the Montseny, the very first in Catalonia, acknowledged as best practice by UNESCO.
The UNESCO Convention for the Safeguarding of the Intangible Cultural Heritage includes three lists: the Representative List of the Intangible Cultural Heritage of Humanity, the List of Intangible Cultural Heritage in Need of Urgent Safeguarding and the Register of Best Safeguarding Practices. Our experts have been directly involved in several nominations to these lists.
IPACIM specialists have extensive experience in the elaboration of cultural projects as instruments for community development. Through proposals that promote the involvement and creativity of communities, we seek to have an impact on the improvement of their living conditions and to foster respect for their cultural rights.
Safeguarding plans are the tool to ensure the continuity of ICH. "Safeguarding" includes the identification, documentation, research, preservation, protection, promotion, enhancement, transmission and revitalisation of this heritage.
We also carry out specific studies on the different safeguarding aspects.
Cultural heritage is increasingly present in the sustainable development strategies, including tourism. This concerns specially ICH as a living, people involving heritage.
IPACIM experts organized the Internacional Conference on Intangible Cultural Heritage and Sustainable Development (Barcelona, 2012), carried out a study on the contribution of ICH to sustainable development at the Montseny Biosphere Reserve and took part at the "Expert Meeting on safeguarding of intangible cultural heritage and sustainable development at the national level" organized by UNESCO (Istambul, 2014).
The extensive international experience of our members, who also attend the meetings of the Intergovernmental Committee for the Safeguarding of Intangible Cultural Heritage, guarantees the best training regarding different questions on intangible cultural heritage, from general policies to concrete actions of study, promotion and education, among others. Our activities focused on capacity building include workshops, seminars and conferences, as well as the development of teaching materials to help divulge information.
We also offer training and information concerning the means to obtaining the various forms of recognition UNESCO has to offer: the network of creative cities, and the Memory of the World program, among others.